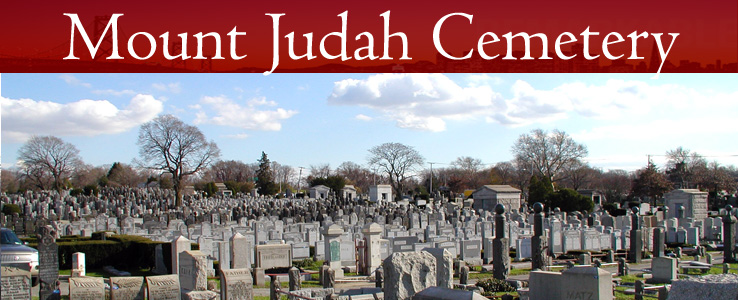 The Cemetery office is Closed to visitors at this time. Only Funeral Directors will be permitted entry into the office lobby. For assistance, please call 718-821-1060 between 8:30AM and 3PM or by email mountjudahcemetery@gmail.com. Cemetery gates are open for visitation.


Interment search allows for a comprehensive search of individuals buried at our cemetery.

While searching
If you are unsure of the name or spelling, it is best to enter as little information as possible to find the interment. Once you see the results, you can sharpen your search by entering more information. Remember, the more information you have in your search, the more limited your search will be.